Retire One Day
Client Description

Retire One Day is a unique one-day workshop that helps employers prepare their people for retirement.

Sector

Coaching / Leadership / Financial

Goal

New Branding/Identity and Website Development

Service(s)

Branding
Migoi®
Web Design
Web Development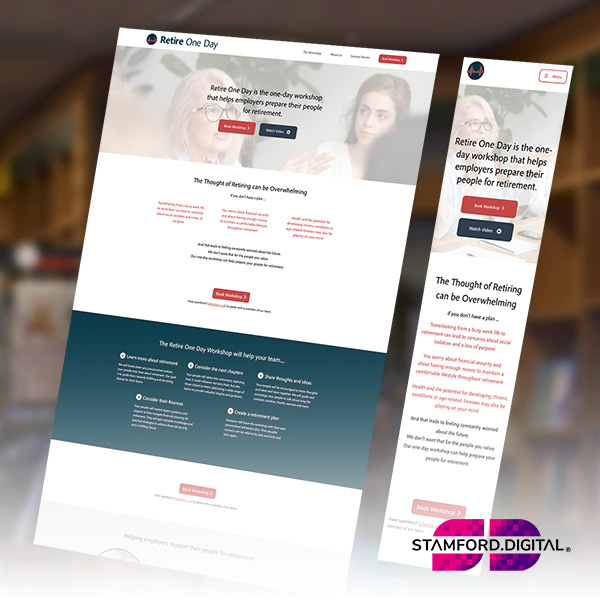 Background
The Retire One Day team were experiencing some pain points with their previous website and web development agency. The team were keen to hear our thoughts on how we could improve their website.
After reviewing their existing website we found a number of issues. However, these were the three biggest problems:
Website was slow
Weak CTAs (Call-To-Action)
No booking form
After receiving our written review, Dyfrig was open-minded about going in a completely new direction with both the brand and the website.
This gave us an exciting crisp and clean canvas to work on.
Our Approach
After a consultation and gathering the full requirements, we identified that our Migoi® product for SMEs would be a great solution.
The Retire One Day workshop is a unique offering in the marketplace. With this in mind, we knew that we had to clearly communicate what the Retire One Day workshop is and its benefits.
We started planning a website layout that balanced education/informative content with strong calls to action positioned strategically throughout.
Before jumping into the design or coding, we presented the layout (wireframe) to the team.
This gave the Retire One Day the opportunity to provide feedback before moving forward with the design and development.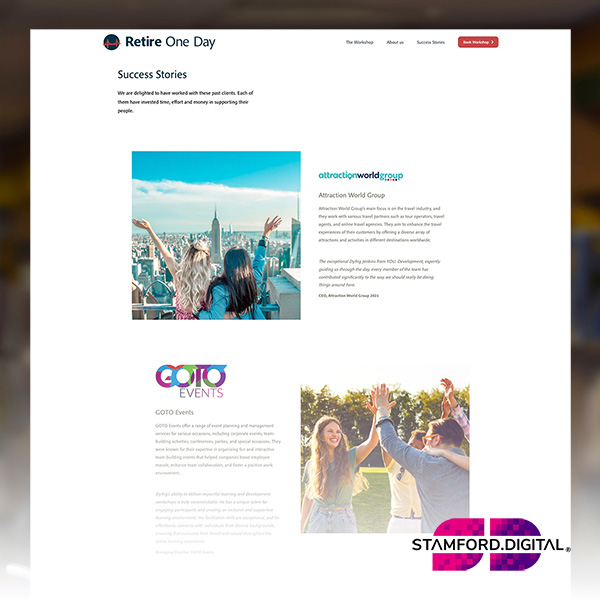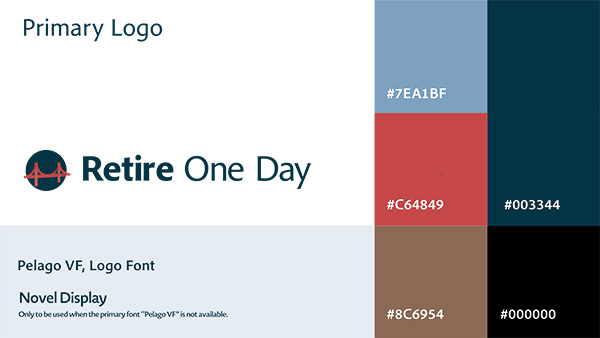 Meanwhile, whilst planning the new website, we were also busy working on a fresh new look for the Retire One Day brand.
We used a bridge to symbolically communicate a person's transition from working life into retirement.
We also used a new font and colour palette.
This new colour palette was extended into the design of the new website.
Retirement can be an overwhelming subject, so we made a conscious effort to make the content easy to digest.
We kept the copy concise, and we made the website easy to scan and read by contrasting the colours of the sections on each page.
You will also spot that we've used the dark red of the brand as an accent colour. This was the perfect colour choice to grab attention and call a user to action.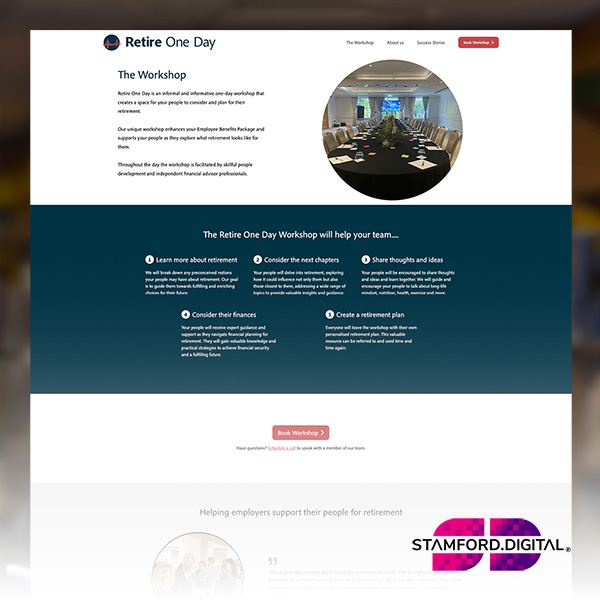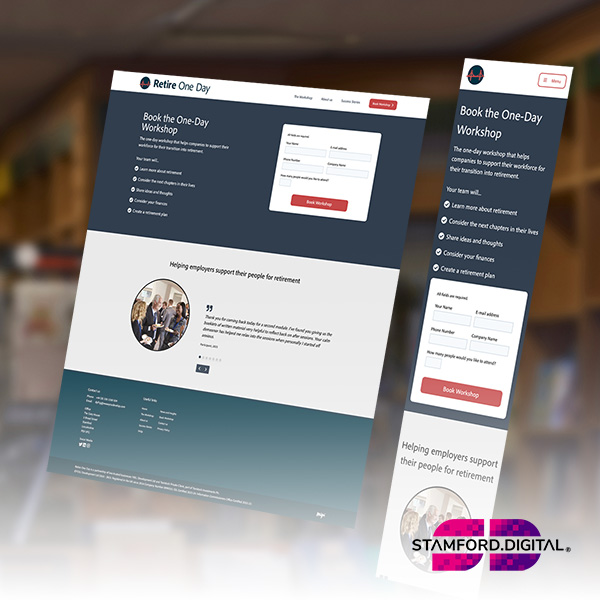 The Results
Retire One Day now has a new distinctive logo and brand that is adaptable for multiple mediums.
Their new website is extremely fast and scores very highly on Google Lighthouse, for performance, accessibility, best practices, and SEO.
The site successfully balances educating the user about their workshop and then benefits with strong and consistent CTAs to encourage users to book a workshop via a booking enquiry form.
The Retire One Day team now have the convenience of being able to add and update their blog without sacrificing page load speed and website performance.