You need to understand your audience to deliver successful marketing activity. Why is this important? Because you need the appropriate messaging to be in place. This may sound simple, but it really is the foundation for creating good, quality content.
According to The Content Marketing Association (CMA), 70% of UK adults will view content monthly. It accounts for 20% of marketing budgets, which is why you need to ensure you are producing relevant content that engages your target audience.
So, let's start by asking three simple questions:
Who is your target market?
What content is of interest to them?
How can you produce quality content consistently?
The good news is, that there are a large number of tools available that can help you answer these questions. There are smart digital platforms which offer a certain level of access for free. These are utilised by marketing teams and copywriters to produce good, relevant, quality content.
Get to know your target audience
A great way to understand your target audience is to build a persona. These are generic profiles of the individuals you want to target. It captures their aspirations, behaviours and motivations, which is important if you are building content that is relevant to them.
The persona gives you a feel for your audience and provides a reference point when you create your content. Several tools can help you build this picture.
Hubspot is a good example to start with. They create vast amounts of content and offer a persona-building tool. You will be asked a series of questions about your audience.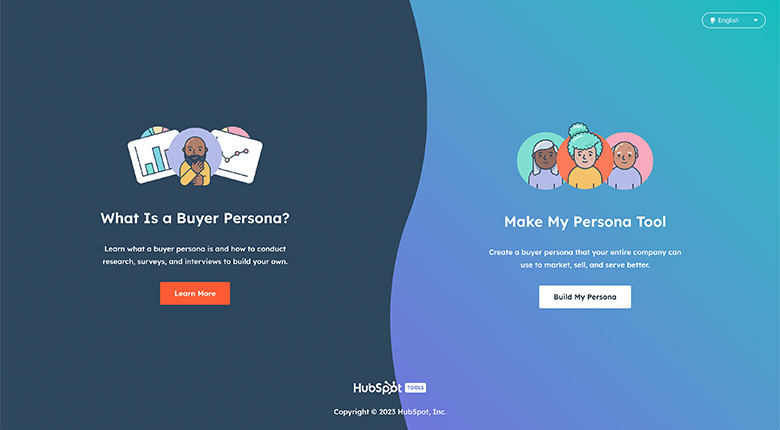 It will be information you know because to develop your product or service, you will already have an understanding of your market. The result is a fictional character that embodies your target audience, a persona or pen portrait.
Many of these tools are free at the point of entry and provide a basic persona. But if you need more detail you can unlock this by choosing a subscription package, which is something UXPressia offer.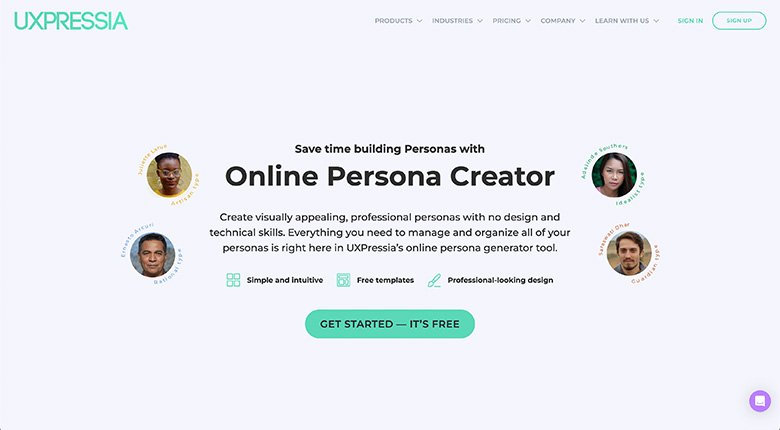 You can generate single personas, but if you want more you will need to subscribe. It will also give you more ways to present the information and you can brand the content. This is useful if you are talking to other teams in your business or marketing agencies.
Don't forget your research and customer feedback. These are good sources of information and another way to understand more about your customers. It can also be used to help build more detail into the persona tool.
Find relevant content for your audience
There is little doubt the world we live in is very rich in content, which is available across traditional and digital media. This is why it's important to find the topics relevant to your audience, as well as identifying the conversations you should engage with.
Some tools can help you with this. Feedly is a good example and can filter the content so you can focus on what you need to see. You simply define your keyword or topic criteria and the platform will do the searches for you.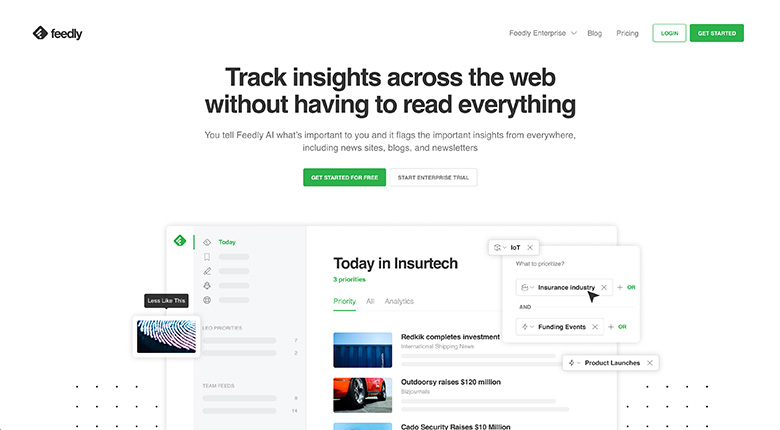 This platform has built what they call an AI Research Assistant that can collate all the relevant information for you in one place. This means you don't have to search every time, you simply read the feed they have set up for you.
Another platform is BuzzSumo. This one is slightly different – it monitors which content is working well across digital platforms, so you can learn what is working in terms of engaging with your audience.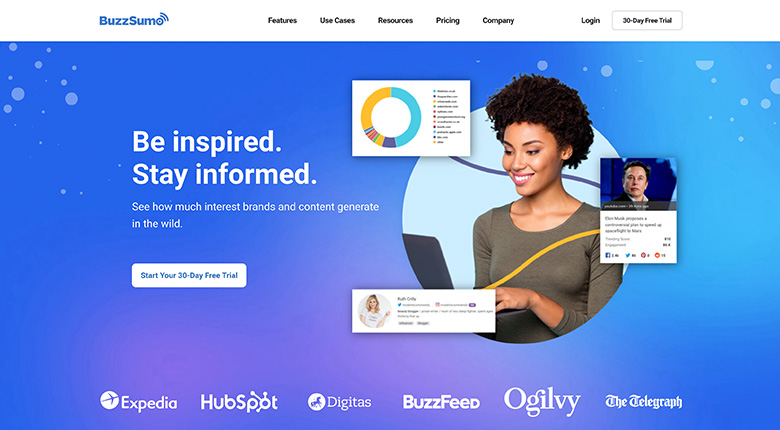 Designed to find popular content and the key influencers who can boost your messages as well as monitor the results.
Check your content for quality
Once you're clear on your audience and you know the topics that interest them, it's now a question of writing the content. Several tools can be used to ensure you are producing quality content.
In terms of spelling and grammar accuracy, there is Grammarly. The basic package is free to download and will check anything you write. It can also be loaded up across your social media platforms, which means as you write a post it's checked in real-time.
On the WordPress platform, there is an SEO plug-in called Yoast. This will give your web content a readability score in terms of how easy it is to read and understand. This is called the Flesch Reading Ease score. A traffic light system is used and you are aiming for the 'green'.
Writing clear and concise content is important. The Plain English Campaign has championed the writing of crystal-clear communications since 1979. They produce a really simple A-Z Guide on Alternative words. So, when you're stuck on a word or phrase this is a great tool for finding a different way of saying what you mean.
The great thing about the web is the number of resources available. Companies have made it their business to write intelligent programs to help us manage the volume of content available online.
These are just a few examples of what you can access. Writing is a craft and there probably aren't any shortcuts for this. But you always need to have your target audience in mind whenever you're writing content.