TikTok is the latest social media platform which everyone is talking about. Teenagers and avid social media users have been using it for a while, but for those of you who don't know what it's all about – let us introduce you to it.
A little bit of background…
Formally known as Musical.ly, the fast-growing social media platform was rebranded as TikTok in late summer 2018. With over one billion users (Wallaroo, 2020), the app is the place to be if you are looking to go viral by creating 15-second short videos. The videos themselves can be layered with filters and music, with the most viral videos usually being ones that have contained lip-syncing or dancing. Operating very similar to Instagram, you can show your appreciation on videos by "hearting" them, commenting and sharing to your other friends.
Following suit of other successful social media platforms, a great way to get your videos seen or on the "for you" page – a page where your videos are shared with people even if they don't follow your account – is by using hashtags. The hashtags can be searched, making it even easier to keep tabs on the challenges that are sweeping social media.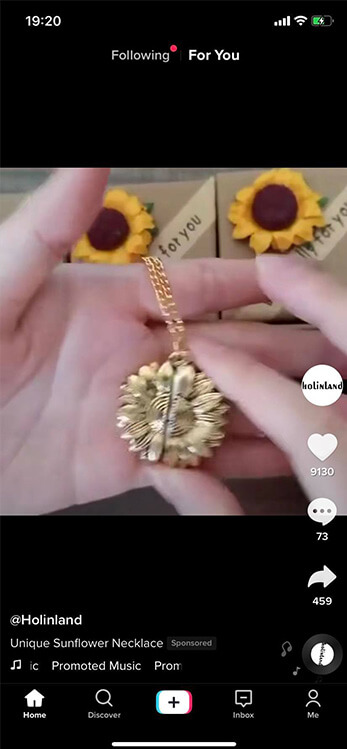 But what has this got to do with marketing?
You're probably asking yourself, "How is TikTok relevant to me?" – especially if you aren't someone who intends to take part in the #RENEGADECHALLENGE or end up on the trending page.
Despite being a platform originally designed for Gen-Z, big brands and influencers alike have now started to realise the benefits of using one of the fastest-growing social media apps to date. While it's still early doors in terms of a step-by-step guide to a successful marketing strategy for TikTok, it doesn't mean it's a platform to be pushed aside.
Brands and big-name influencers have started pushing out sponsored content across TikTok, whether it's in the form of product placement throughout videos or with a sponsored advert as soon as you click on the app.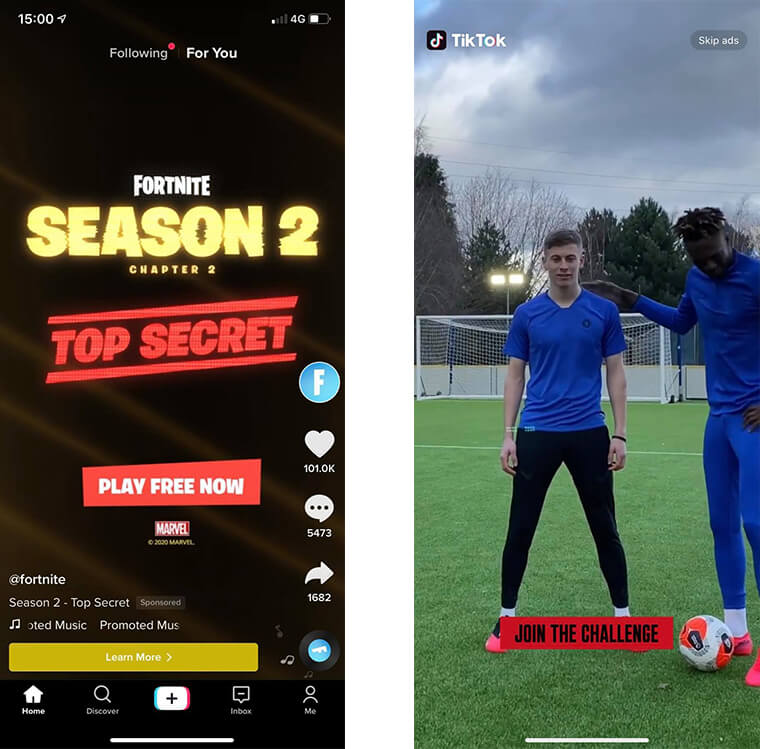 As a platform that was originally designed as a video-sharing social networking service, the way the videos are portrayed is essential. Many brands have picked up on this and are joining in on challenges across the platform, raising brand awareness and showing a younger and potentially newer audience a more light-hearted fun side.
As previously mentioned, some brands are using product placement in their videos. Lush, the cruelty-free cosmetics and home of the bath bomb company, is creating videos using their products. Not only are they raising brand awareness on the platform, but they are also using their own products to have fun and educate users on their products.
Are we big enough to use TikTok?
Posting on a platform if you feel you don't have enough followers can feel intimidating. However, with a little bit of studying about the app you're going to use – you'll fit right in. TikTok is all about having fun which might not seem like the place to promote your business, but if it's done in the correct way you're going to reap success. Creating content of your own is one of the easier (and cheapest) ways to promote your business and as TikTok is a platform designed for mobile, you can whip out your smartphone and get started straightaway.
If paid social on a new platform doesn't fit into your budget, you can set up your own account. Depending on your type of business and your requirements for your own marketing strategy you are able to create content to suit a TikTok audience. Whether this involves sped-up blanket-making or a walk-through Photoshop session, you are able to demonstrate your products across the platform.
We'll be back!
As the year goes on, it is likely that TikTok will grow into an even more popular platform. As it does, marketing strategies will be easier to conduct. So, stay tuned as we will follow-up with the best marketing strategies to use on the platform.
In the meantime, we're off to learn the Oh Na Na Na challenge!